How to manage your E911 registrations
Begin by logging into your customer portal at https://customer.n2net.net/.
Once logged in click the Voice tab at the top of the screen.

Then click the Phone Numbers tab on the secondary navigation bar.

You will notice the E911 "tag" next to a phone number that already has an E911 registration. If you would like to edit this address just click the phone number. Otherwise to add a new E911 registration click the phone number you would like to associate with an address.


Click the Create E911 Registration button.

Here you can enter the company name and street address associated with this phone number. When done click the Validate button.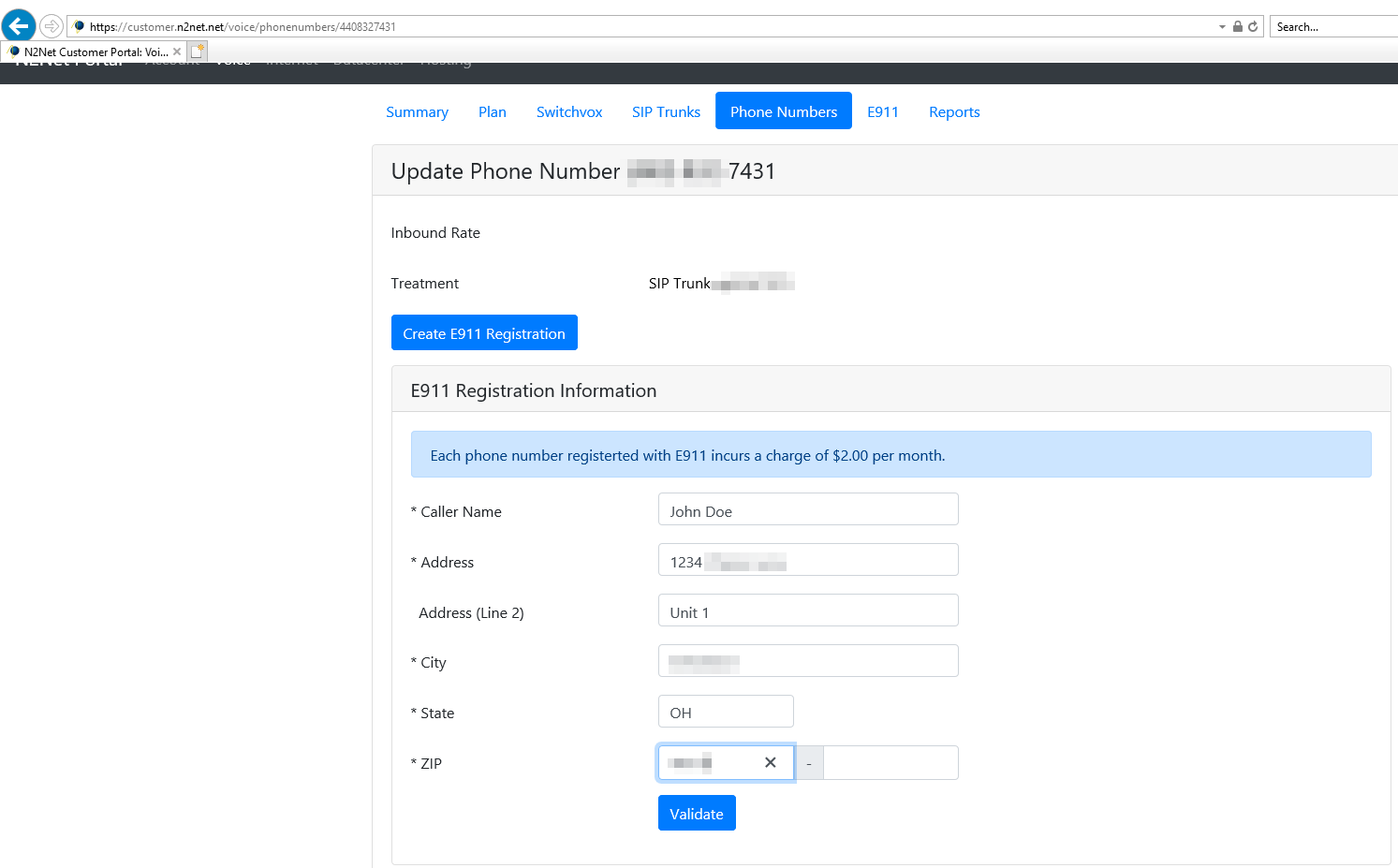 At this point the system will attempt to validate the address entered. It will modify the address if need be. Please carefully review that the address is correct and click the Add button.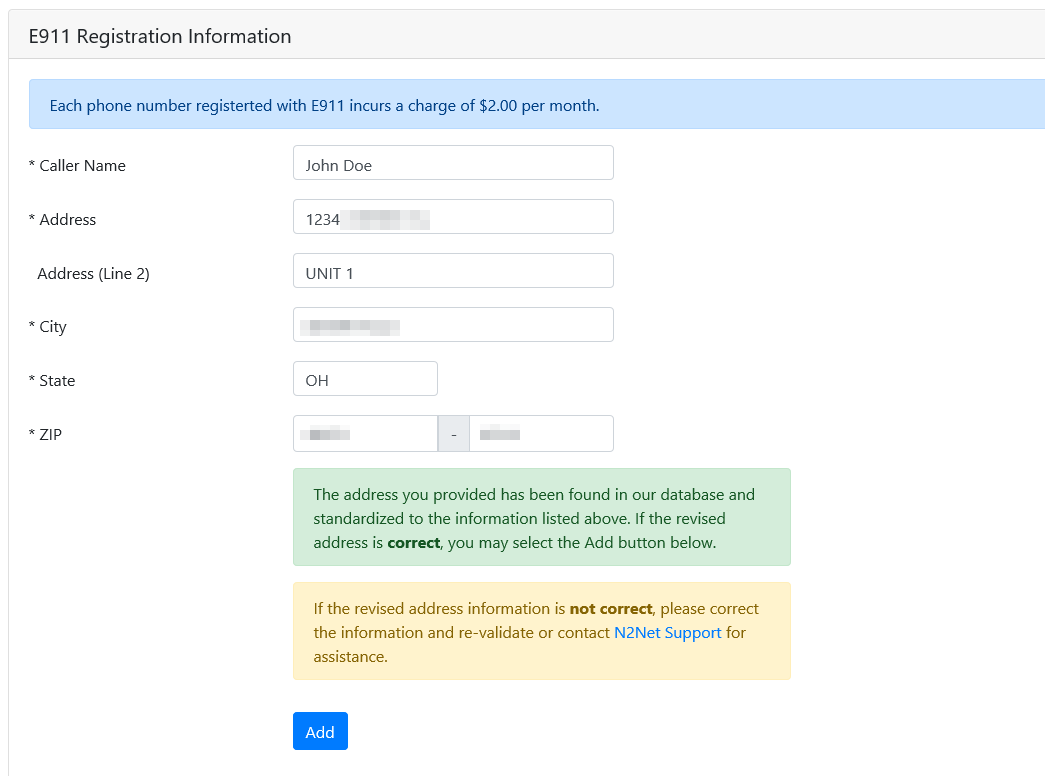 That's it! As always if you have any questions or concerns please feel free to contact N2Net support either by calling 216-619-2000 and selecting option 2 OR by sending an email to support@n2net.net.
Last Updated: April 2nd, 2018